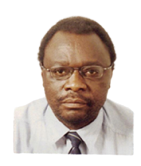 Designation:

Instructor

Company:

ACCETS
Mr. Jacob is both a farmer and an Independent Customs Consultant. He is a holder of a Masters Degree in International Customs Law and Administration from the University of Canberra, Australia. He is also a member of the Golden Key International Honour Society.
Mr. Jacob boasts of wide ranging exposure and experience in both Customs and Excise work having served at almost every Customs Office in Zimbabwe. Other than the experience at home, Mr Jacob was trained and witnessed customs operations in South Africa, Namibia, the UK and the Federal Republic of Germany.
As a consultant, Mr Jacob had a stint with COMESA and made presentations at the University of Swaziland on the Regional Trade Policy Courses for English Speaking African Countries during the years 2010 and 2011.